15th TCF Golf Tournament For Education
The Fifteenth edition of TCF Golf Tournament by The Citizens Foundation (TCF) came to an end successfully with an attendance of enthusiastic golfers, C level executives and other visitors.
The aim of the golf tournament was to raise funds for TCF schools that provide quality education to those who are less privileged. The tournament was held at Karachi Golf Club. The format of the tournament was changed to Texas Scramble this year. Commander Karachi, Rear Admiral Asif Khaliq was the chief guest of the event. More than 100 golfers took part in the competition in order to pledge their support towards the mission of TCF to educate Pakistan.
The Citizens Foundation (TCF) is a strong supporter of the belief that a truly informed and educated society forms the foundation of a progressive state and encourages in its people the capacity to adjust and grow with changing times. TCF is a non-profit organization set up in 1995 by a group of countrymen who wanted to bring about positive social change through education.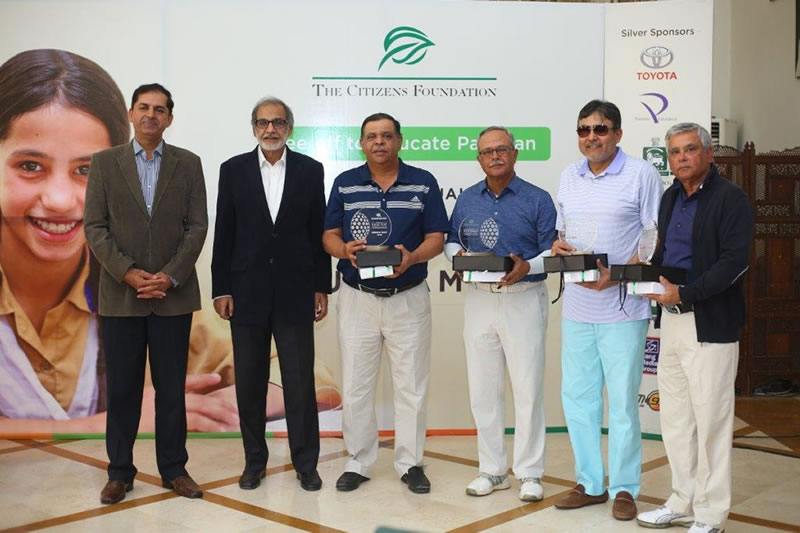 According to the report by The Academy for Educational Planning and Management (AEPAM), Ministry of Education Pakistan has revealed that there are 22.84 million children out of schools in Pakistan.
Another report released by the United Nations Educational, Scientific and Cultural Organization (UNESCO) suggests that Pakistan ranks on the second highest number out of school children globally after Nigeria.
Moreover, there is a higher number of illiterate adults in Pakistan. Additionally, we have gender inequality issues in education. 60% are girls out of the 5.06 million children not going to primary school.
Mushtaq Chhapra, a member of Government's new Task Force on Education, said "The education crisis in Pakistan is like a ticking time bomb. It should be addressed at the highest priority level. If each one of us takes it as a duty to help educate the children, no child in Pakistan will remain uneducated.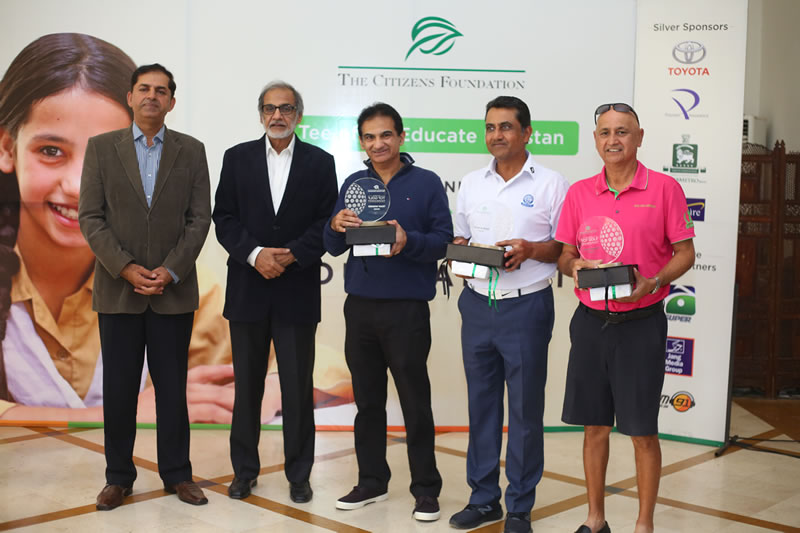 TCF has been organizing this Golf Tournament for the last fifteen years to help golfers come together to support education. The success of our Golf Tournament has been made possible due to the generous golfers, Karachi Golf Club team and the corporate sector that joined hands with us.
Moreover, he says, "If the citizens are to stem this tide of ignorance and despair, our foremost duty is to educate, enable and empower our children to become agents of positive change. Today, with two decades of experience and more than 1500 school units under care, The Citizens Foundation is committing itself to create 2 Million Agents of Positive Change by the year 2030. In making this promise to our common future, TCF recognizes that the road ahead remains daunting and demands belief, creativity and concerted action from all of us – citizens, enterprises, institutions, and the State. Enabling equal right, TCF ensures nearly half the students are girls."
This year's golf tournament was made possible with the support of corporate sponsors, media partners and the well-wishers of TCF who believe that education is the answer to a better Pakistan.
Bank Al Habib & Faysal Bank were Gold sponsors while Indus Motors, Premier Insurance, Habib Metropolitan Bank and Sapphire Group were the silver sponsors.
Mr. Imran Gheewala of Selimpex International, Mr. Rizwan Rasheed of Richa Leathers, Musadaq Zulqarnain of Interloop, Mr. Asim Shabbir Patka of Millinium Textile Mills, Mr. Yasin Kassam of Pakistan Beverages & water, Mr. Sadiq Feroz of Saniplast for the band, Abbott Pakistan for Mospel and Unilever for their giveaways.
At the end of the tournament, awards were distributed among the winner team, runners up team, longest drive, closest to pin and hole in one. Car gift was also sponsored for the Hole by Indus Motors.