Golf League Mobile App
Gem Golfers has launched its golf league management software with a simple aim to reduce all the hassle in creating and managing the leagues as well as offering a pro level tournament experience to the league members.
In this digital age, time is of the essence and all activities of life must have the flexibility or ability to me managed on the go. GemGolfers is a comprehensive solution for leagues and is available on all mobile devices. Now the league owners can conduct all the acitivites starting from member management to tournament creation to tournament execution to results management through a simple interface. All it takes is a few clicks and you are good to go. This can be done at any time and any place. This cloud based solution allows the league owners/organizers and members to enjoy the league not only during tournaments but also afterwards and creates an unprecedented interactive experience for all.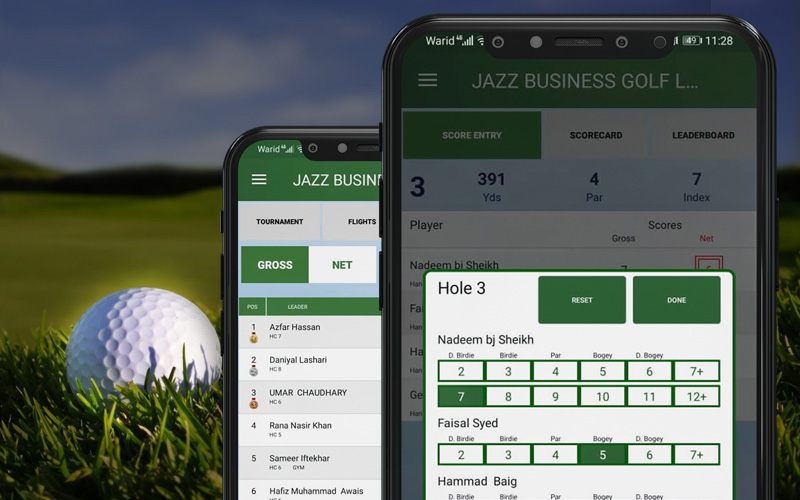 The member's segment of league solution is also feature-rich and offers the members many features and functionalities that create an incentive for them to stay in touch with the league and above all to participate in the league tournaments.
Mobile App for Users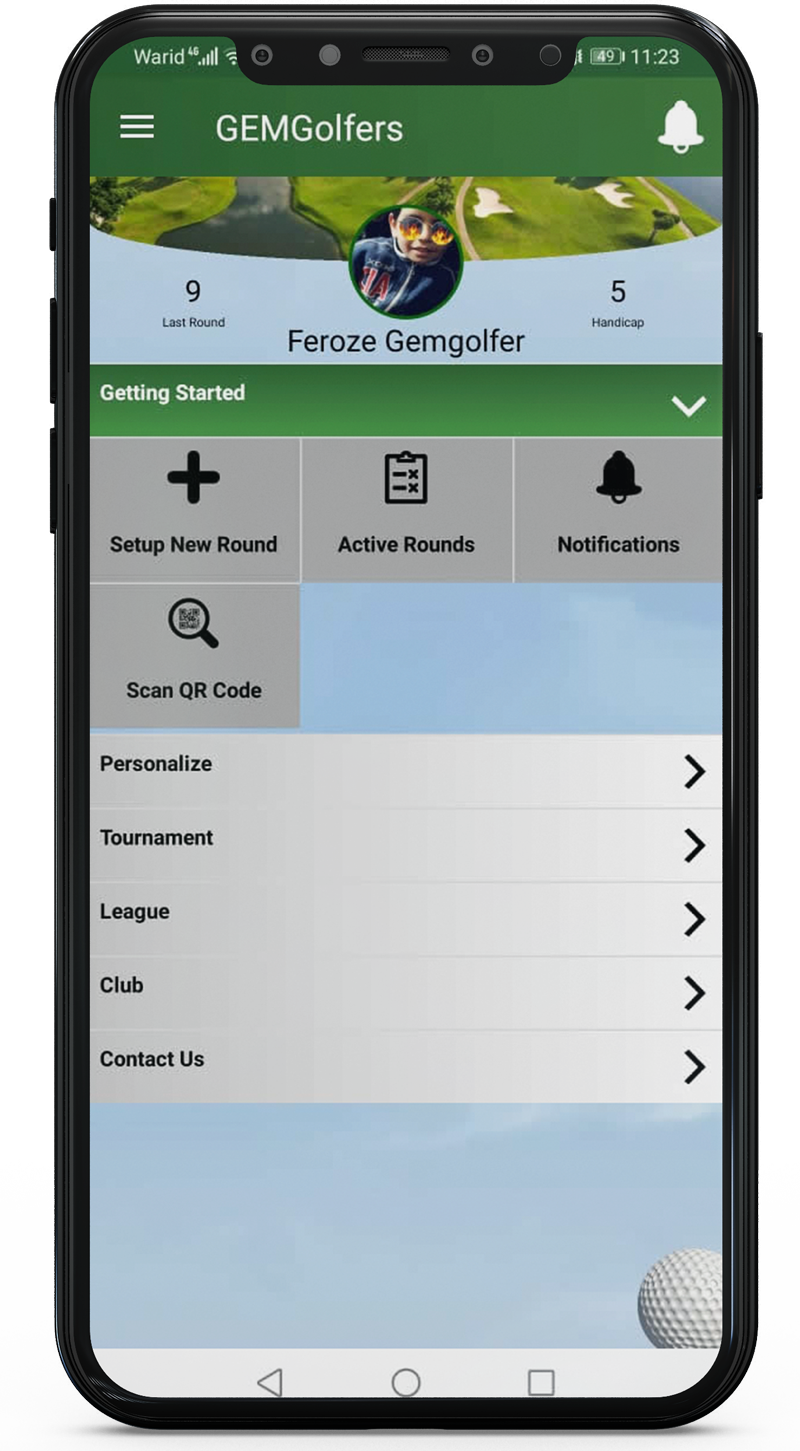 This is a comprehensive solution for league members. As soon as a league is created and the golfer is added in the league he is sent a notification. Immediately the league becomes visible in this app and he is now able to access all the features and functionalities of the app
Players get their group information for the match/ Tournament for Tee off time, Tee box, playing partners

On the day of the tournament ability to see the leaderboard for all categories e.g. Amateurs, ladies etc

Manage their profile and update profile image which is visible on all leaderboards

Access all scores and leaderboards for previous tournaments

Ability to add scores and detailed scores as well

Ability to see hole wise detailed score for all the players

Ability to access the schedule for the league

Ability to retrieve old / archived tournaments, their leaderboards and hole wise score of all the participants

Ability to access the league statistics

Ability to see the Most valuable leaderboard
Mobile app for League Owners
Any user of GemGolfers can own a leagues. As soon as the league is registered the league owner has all the functionalities and features available to them
The mobile app gives you complete control over your league

You can manage League members, add new members and delete old members

League owner can assign admin right to other league members so that jointly league can be managed

Send in app messages to all or selective league members

Set up Tournaments of multiple formats and for single or multiple days

Tournament formats available are Stroke play, Stable ford, 2 & 3 ball scramble, Texas Scramble, 2 ball foursome / Alternate shot and match play formats of singles and team matches in the ryder cup format for a 4 round tournament

Set up flights

Set up team for Match play format and add team names and select their colors

Change playing members in group /flights on day off the tournament

Ability to add new players on the day off the tournament

Ability to change the status of players to Incomplete, Disqualified and did not complete so that they move lowest on the leaderboard

Ability to End the Tournament so that no more changes can be made by the players or Scorers