Tiger is Roaring Again
Just last December the great Tiger woods was lost, he had not played for over a year, had done through 4 procedures for the back fusion surgery and had slipped to the 1,199th in the official world golf rankings. It was improbable and some said impossible that tiger would ever make a full recovery and get anywhere close to winning a PGA tournament.
But this weekend he has left the whole golfing world in awe of his greatness. He has shown grit, will, concentration and the hunger that we are so used to.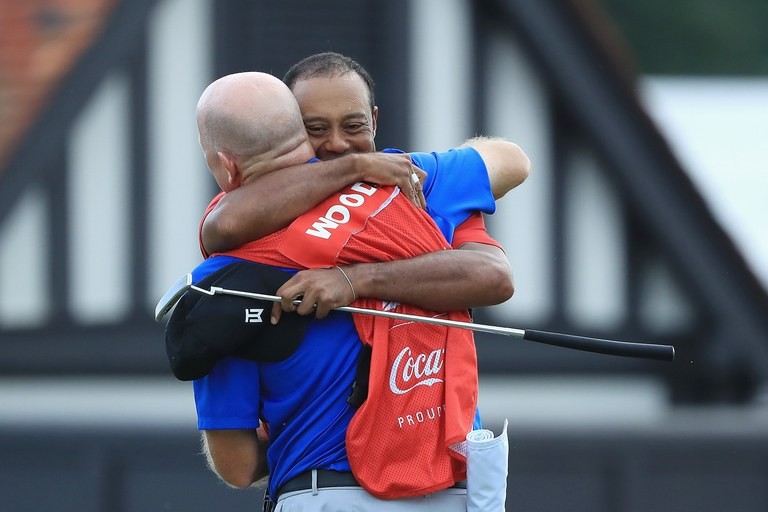 Tiger woods celebrating with his caddie Joe LaCava after wining the TOUR championship at East Lake Golf Club on September 23, 2018 in Atlanta, Georgia.
With tiger come the people the galleries, the euphoria that the sport was missing in his absence. He has an amazing presence on the golf course.
The last day of the tournament that gave Tiger his 80th title was full of drama but only one thing was consistent. Tiger's resolve to win. He kept at it and maintained his lead throughout the day while others were falling apart. Eventually winning outright by a lead of 2 strokes from Billy Horschel.
Amazingly Tiger might have wont the FexEx Cup Title and the $10 million bonus if Justin Rose had not made a birdie on the 18th to edge out Tiger. Still Tiger gets to take home US$1.6 million for winning the Tour championship and a US$3 million Bonus. Welcome home Tiger!