Benefits for Golf League Organisers/ Owners
Technology has fast become an essential part in all facets of our life and golf is no exception. GemGolfers is cloud based and offers the most comprehensive set of features among all the golf apps out in the market. Game of Golf is more fun when played in larger numbers and there should be nothing holding to achieve that objective. Now GemGolfers offers the most comprehensive and easy to use mobile app to let you achieve just that. This is especially true for league and other group golf games. It is now as easy as a few clicks to set up a tournament from a choice of many interesting formats. No need to keep sending and circulating messages or keeping a track of who has confirmed for the game or not. All you have to do is just sit back, relax and enjoy the game.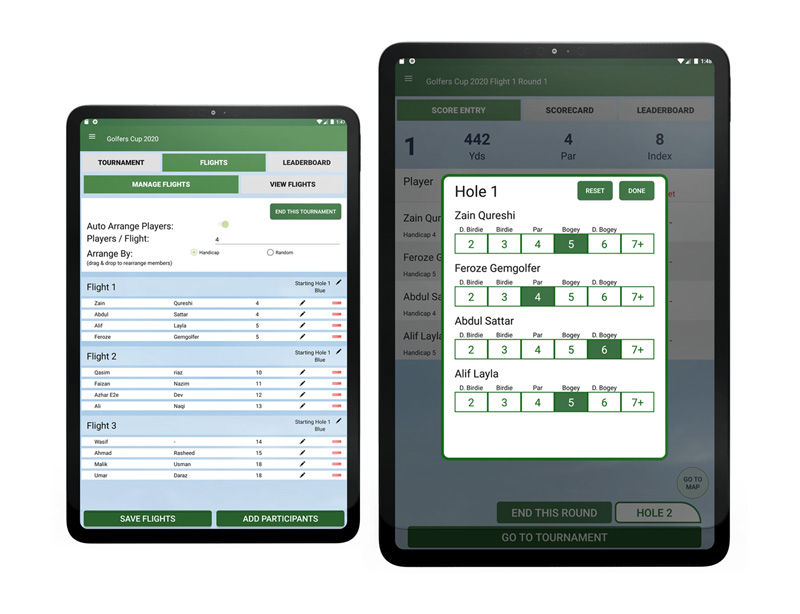 Above all, only thing required to manage all of this is only your mobile device. GemGolfers is available for both android and IOS devices. Now you can simply organize a golf tournament for any number of golfers from your phone within minutes. The benefits for the league owners / admins are many and most important is the ease of use and saving of time. Now there is no need to use many excel sheets, keep a record of the members, keep track of their handicaps, write up the groups/ flights, keep a track of the tournaments and manage the records. All this is done by the system. All the scorecards and leaderboards are available as and when desired.
The system offers a comprehensive set of features and functionalities to the league owners/ organizers, some of those are:
Features and Functionalities to the Golf League Owners/ Organizer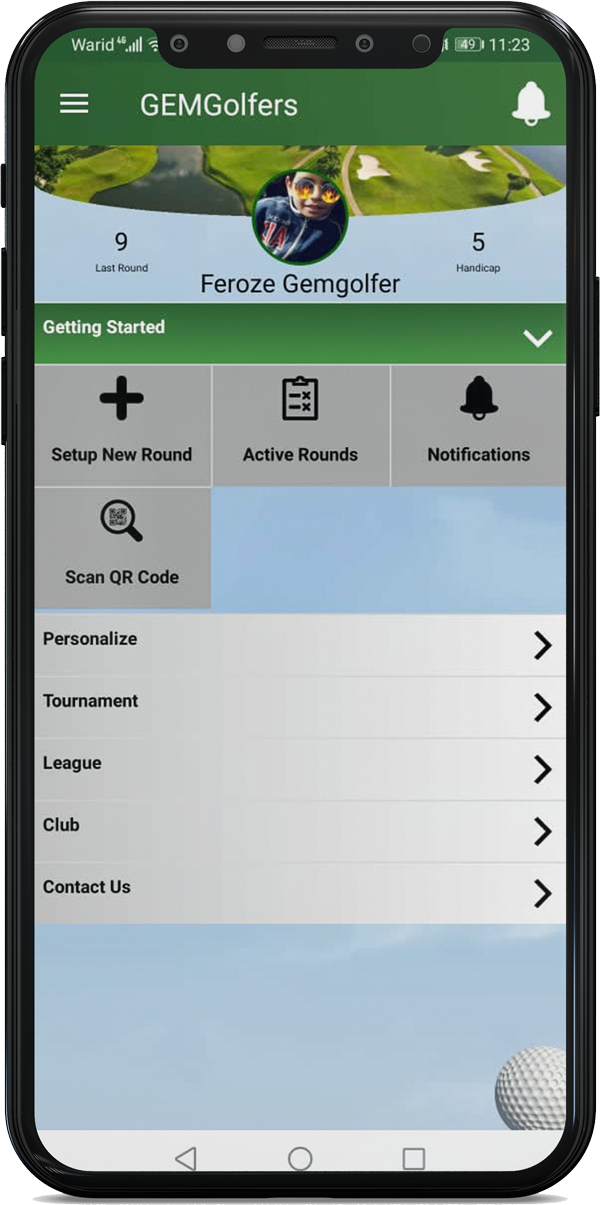 Complete members management system, option to add or delete members

Digital leaderboard for the tournament which the players can add scores for themselves or the whole playing group.

Live leaderboard which is realtime and as soon as a score is added it is reflected through out the app

Live leaderboard in the app is available to all the members or the league whether playing that particular tournament or not

Many tournament formats available including Stroke play, Stable ford, 2 &3 ball scramble, Texas scramble, Team matches including 4 days tournament between teams on a Ryder cup format

Ability to manage all the acitivities on the day of the tournament like, updating group tee off information, adding new players, deleting players or changing playing group info.

Sponsor banners available via the leaderboard both on the mobile or web leaderboard

Live leaderboard via a Web URL, which is available to all that have the link

Access to the hole wise scores for all the league players in all the tournaments

Complete control and automation of their tournaments

Live leaderboards both on mobile app as well as on the internet

Full historical data of all the tournaments, winners, scores

Interesting data about golf course like most difficult holes, average scores per hole etc

Creating interactiveness in the tournaments as well as interest

Mobile app for all the club members will increase interaction with the club

Registration from Mobile app will increase participation

Scheduler module will ensure announcements through the app will mean that all members are informed of all the golfing activities and will increase participation

Ability to send inapp messages to all or select members league members

For any tournament members will know before hand through app their flight numbers, tee off times, assigned tee boxes and playing partners details.

Interesting statistics about the league as to who is leading in pars, birdies etc

Ability to set up a Most valuable Player leaderboard for the enitre league so that a winner comes forth like the fedex cup based on the points gained in each of the tournaments. Hence you can crown the champion of the league on an overall & consistent performance.