Benefits for Tournament Players
Golf Tournaments for majority of amateur lack the interactivity among the players while the tournament is progressing. They are not aware of the progress of play, who is winning, how they are doing among the competition and above all what will it take to win it towards the end.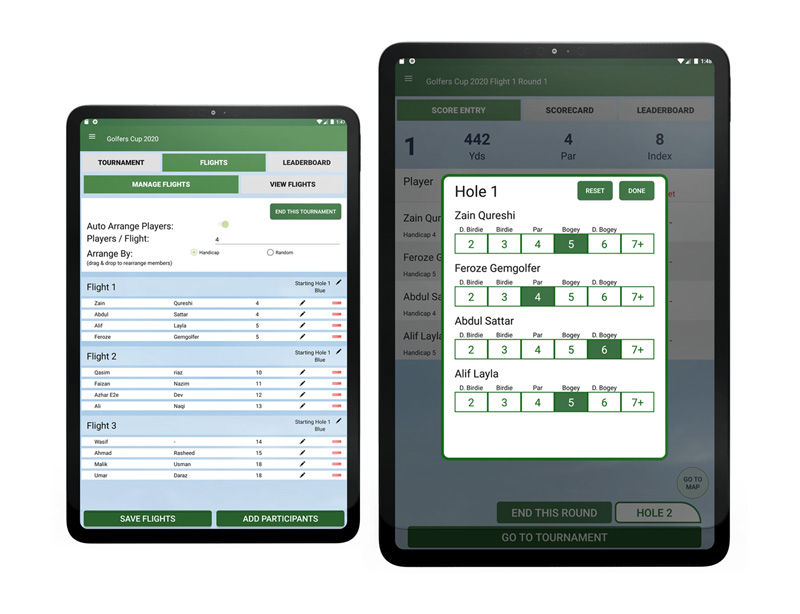 But all this changes with GemGolfers, the app is solely designed to make play interactive and involve all players in the tournament offering an immersive and interactive golfing experience.
Now you don't need to be in a PGA tournament to get the competitive feeling in a golf tournament.
The players are notifies of the playing group, their tee off time, tee box and the playing partners through the app as soon as these are finalized and saved in the system
Get Live leaderboard for all categories playing in the tournament
They can add detailed scores i.e. no of putts, FIR, GIR etc to get the analysis for not just this round but any number of previous rounds